In July 2016, The PePA system (Pediatric Platform for Anthropometry) has undertaken and passed electromagnetic compatibility safety inspection, using the international standard carried out by the Shandong Institute of Metrology: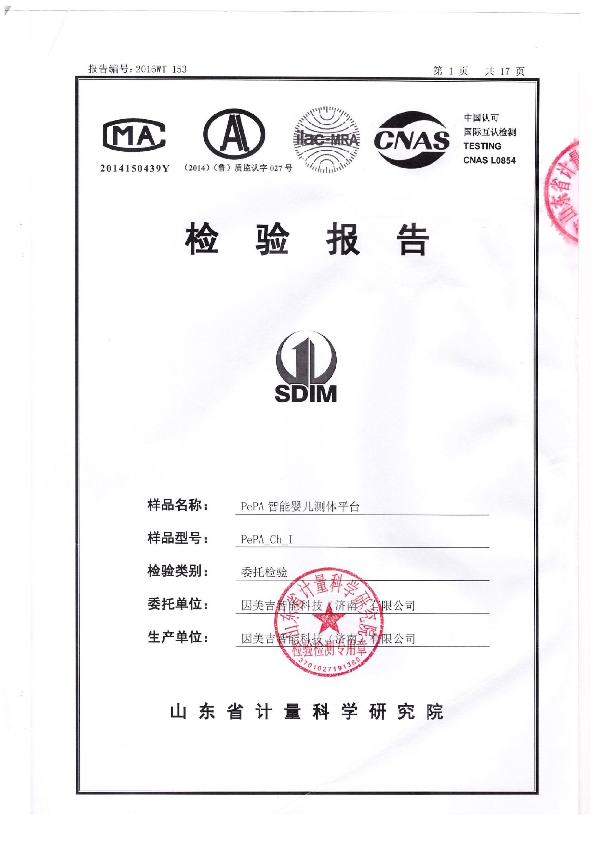 The test contains 8 items:
1. Terminal disturbance voltage;
2. Electromagnetic radiation disturbance;
3. Electrostatic discharge immunity;
4. Radio frequency electromagnetic field radiation immunity;
5. Electrical fast transient pulse group immunity;
6. Wave Surge immunity;
7. Immunity to conducted disturbances induced by radio frequency fields; and
8. Immunity to voltage transients, short-term interruptions and voltage changes. Inspection basis: YY 0505-2012 standard.